Sarcomyxa serotina
Also called: Panellus serotinus


Posted by Taylan 12/08/13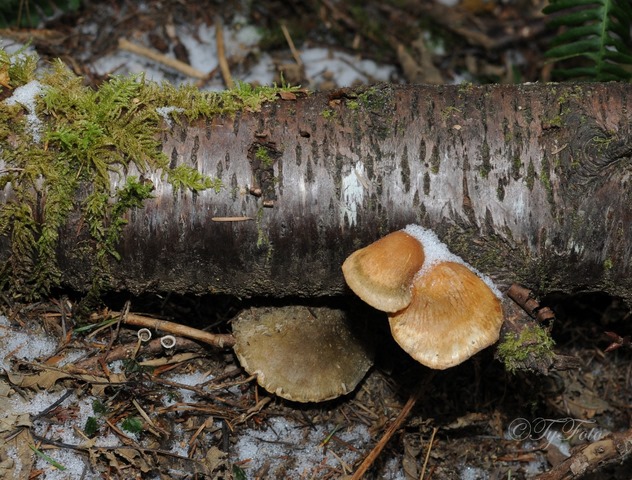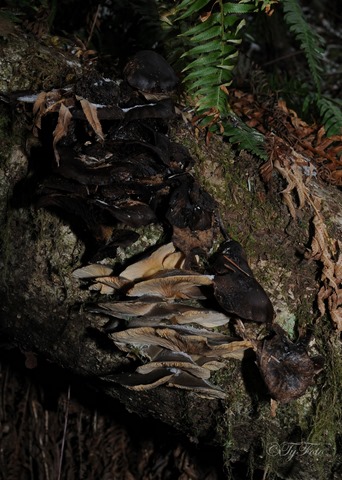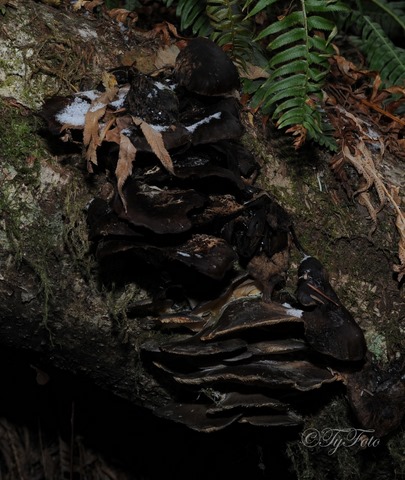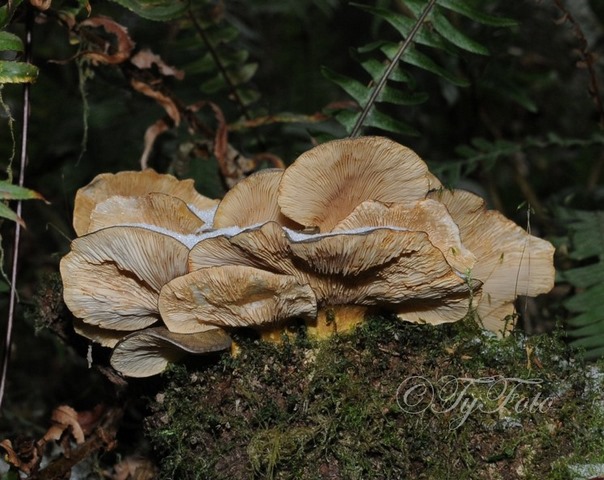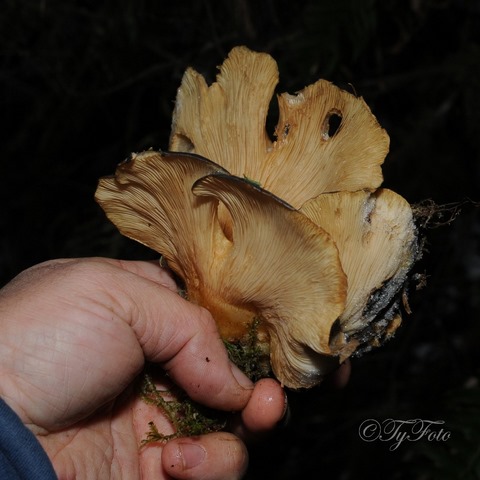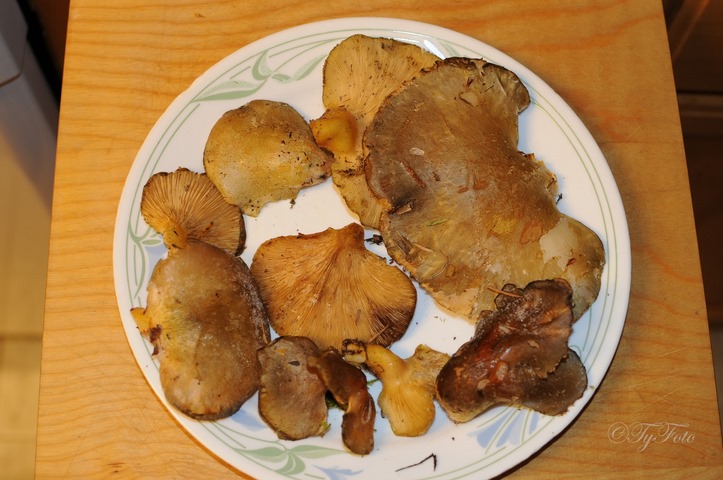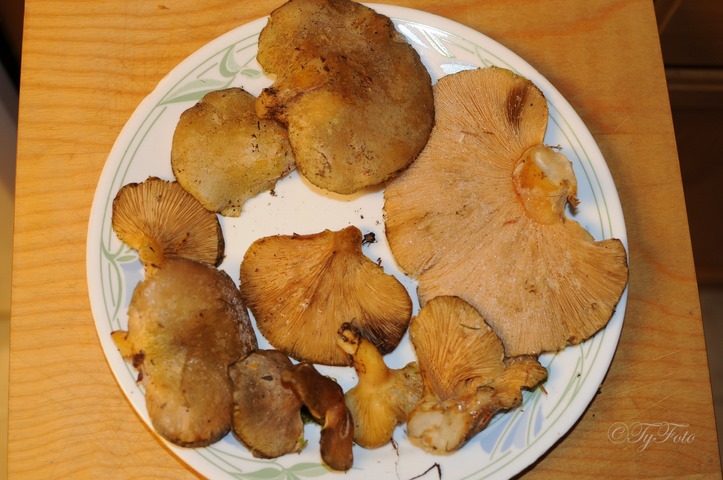 Taylan: Two of us found 2 gallons (11.5 lbs) of these on down woods in snow what looks to be alder and birch. Completely frozen, of course. No worms whatsoever, of course!
Anybody think these may not be oysters?

Sava: Looks like Sarcomyxa serotina aka Panellus serotinus. I think it's edible but not greatly valued. Some non-prized mushrooms I actually quite like, so it may be worth trying. I believe you're safe, just use freshly frozen ones, and not more than 2lbs/person.

Lurt: Except for the two in the first picture that appear to be Nidula? (tiny birds nest on the left)

Taylan: Luurt, you almost gave us a heart attack. But now I see what you mean.

We are sitting for dinner. The mix of frozen chants and these fake oysters looks disgusting at best. Bon Appétit!!


---
From a later post by Taylan 12/24/13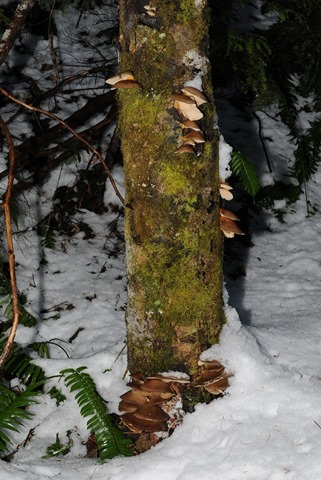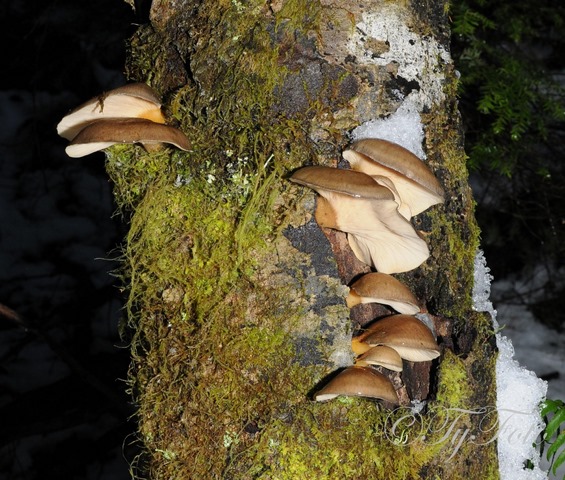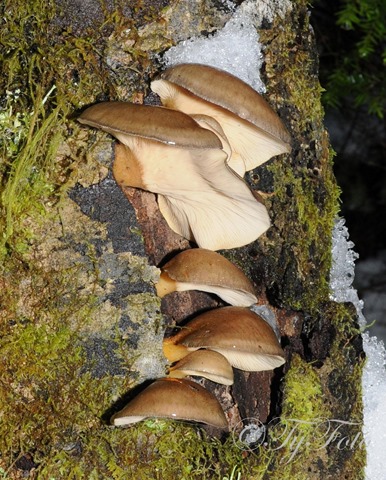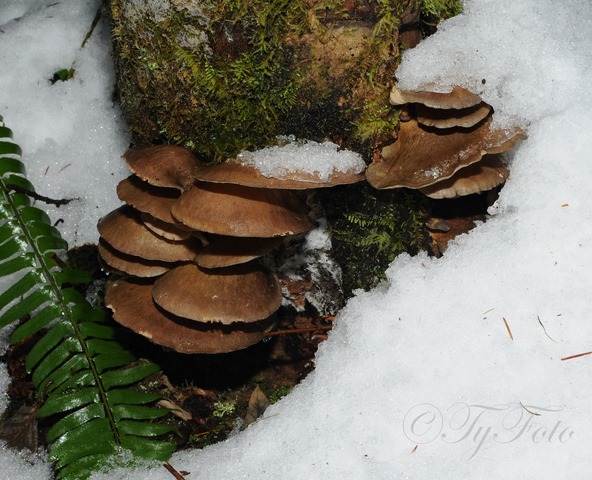 Taylan: Same info as prior post. Same hope, same outcome.
Not an oyster

Sava: It looks like this is our WTM mushroom of the year:
Sarcomyxa serotina (=Panellus serotinus).




See a reference to this mushroom here
Click here to see reference photos or go to:
http://www.messiah.edu/oakes/fungi_on_wood/gilled%20fungi/species%20pages/Panellus%20serotinus.htm
---
Do offer some comments: Message will go to Elmer
Type your message in the box below and include your name