Mycena


Posted by Taylan 10?13/13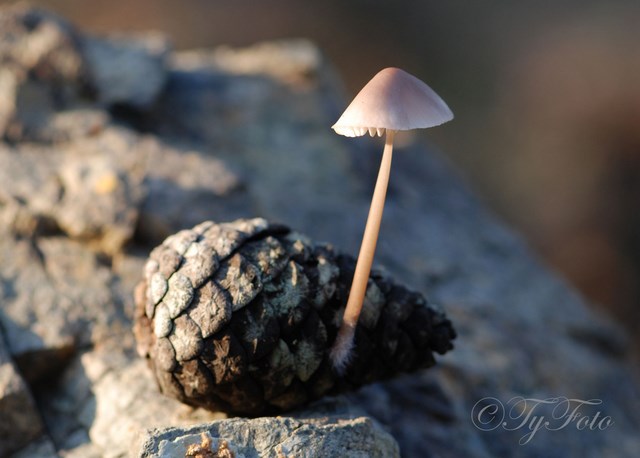 Taylan: There were many of these cute lil fellas in the same area. One per cone.

Sava:A Mycena for sure, but the species for a typically looking one like this hard to determine without microscopy (and even with it). Its growing on pine cone could help, but it should probably be interpreted only as "growing on conifer debris";
that's how it it with Mycena.
Do offer some comments: Message will go to Elmer
Type your message in the box below and include your name