Coprinus
Posted by Taylan 10/11/13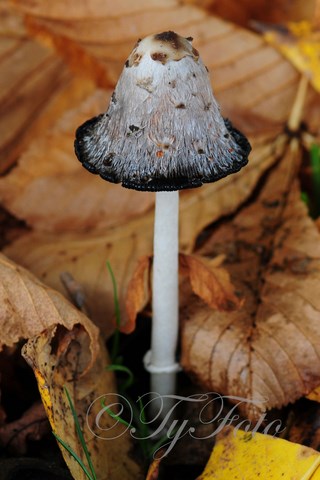 Taylan: Has anybody experimented with its black ink? I wonder if it can be used in the old style pens.

Dick: I think Maggie Rogers has done some writing with it

Elmer: Really great picture

Taylan: thank you. Too bad I have to intentionally bastardize the quality of everything I post online. You should see the original, almost each hair on the cap is visible.