Bondarzewia


Posted by Doug 9/28/13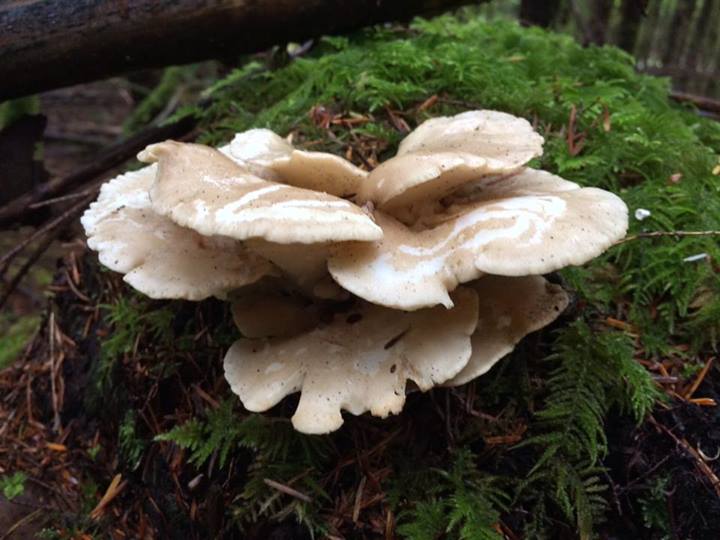 Doug: What looks like oyster mushrooms but doen't have gills.
They are white and were found with chanterelles.

Mike: Your
photo helps a little, and I'll hazard a guess that it's Albatrellus ovinus, which I have not seen myself (I'm new to the area), but seems to look like this. Albatrellus species have small pores and are often found under conifers.
Google it and see what you think. Maybe local experts can hazard a better guess.

Dick: It looks like it is growing on a stump. I'm thinking it might be a Bondarzewia species. The common one in the northwest is B. mesenterica but it is darker. The color of this one is similar to B. berkeleyi which is said to be common in the east but rare to nonexistent in the west.


Do offer some comments: Message will go to Elmer
Type your message in the box below and include your name