Lactarius (L. rubrilacteus or L. deterrrimus)


Posted 9/25/13 by Katie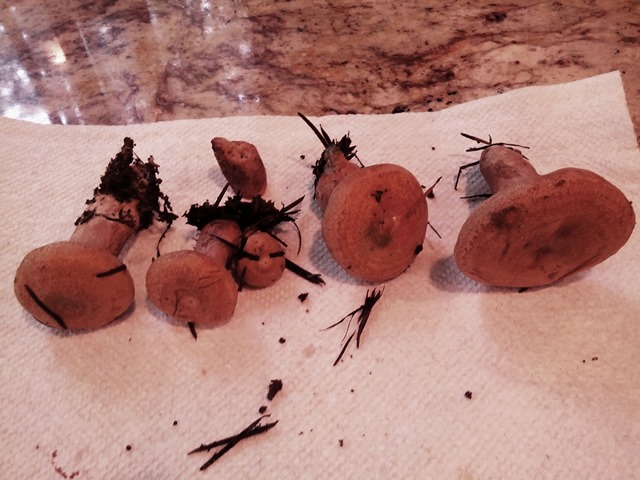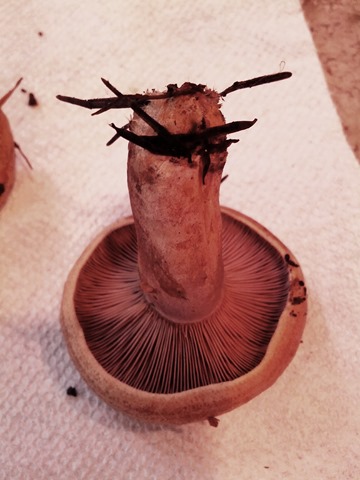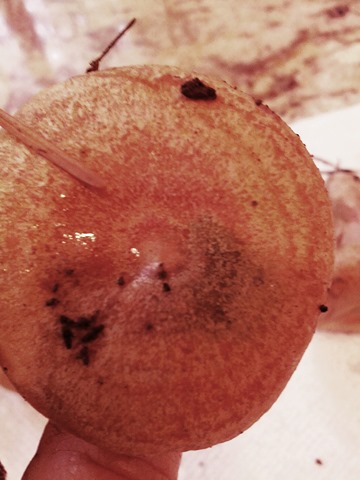 Katie: I tried to take the red out. Hope this worked. When stipe is broken it exudes juice. The cap does bleed a little when broken. Found together in grasses and moss under Doug fir. Thanks,

Richard: Your white balance is off. You may be able to adjust it to your light source through the camera or change the light source your shooting under. Ie florecent makes a blue green hue, incandescent a yellow possible reddish hue. Try daylight.

Sava: As Richard said, your white balance is not at the right setting. Read the manual please or find someone to set it to AUTO first; then learn how to adjust it according to the current source of light. You're taking good photos; it's a pity they come out with a heavy color cast, which makes them much less useful for mushroom identification.

Your mushroom may be either L. rubrilacteus or L. deterrrimus. I cannot be sure without seeing the picture of a cut (either stem or cap). You don't see much milk in these mushrooms, but you should see (if they are fresh enough) a definite color on the cut or broken flesh. The difference is "vinaceous red" vs. "orange".

If you saute these guys in oil, the oil will turn red, which I find attractive. And I like the taste too.





Do offer some comments: Message will go to Elmer
Type your message in the box below and include your name