Stropharia Ambigua
Posted by Katie 11/14/12 - - - - - - - -Scroll Down to See the Discussion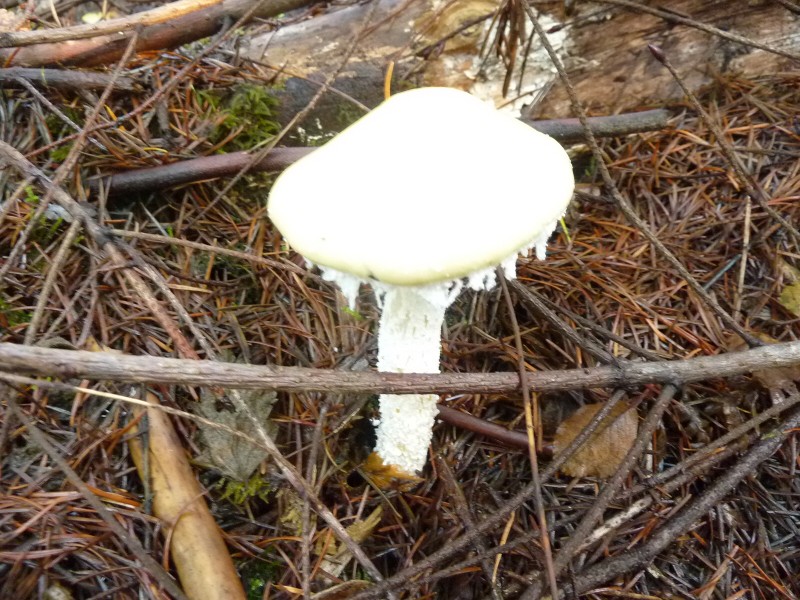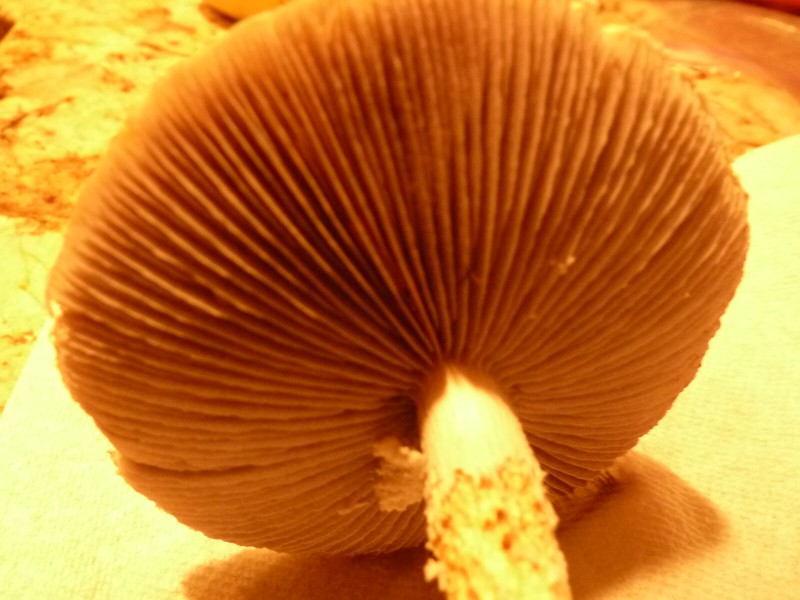 added images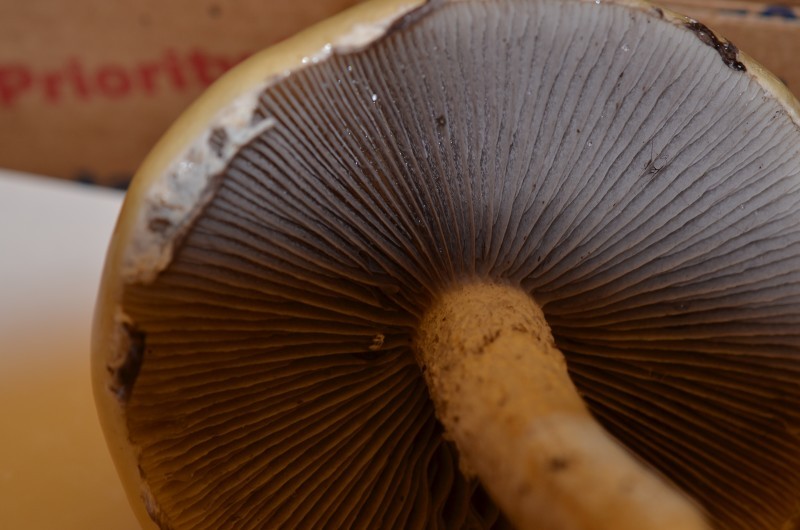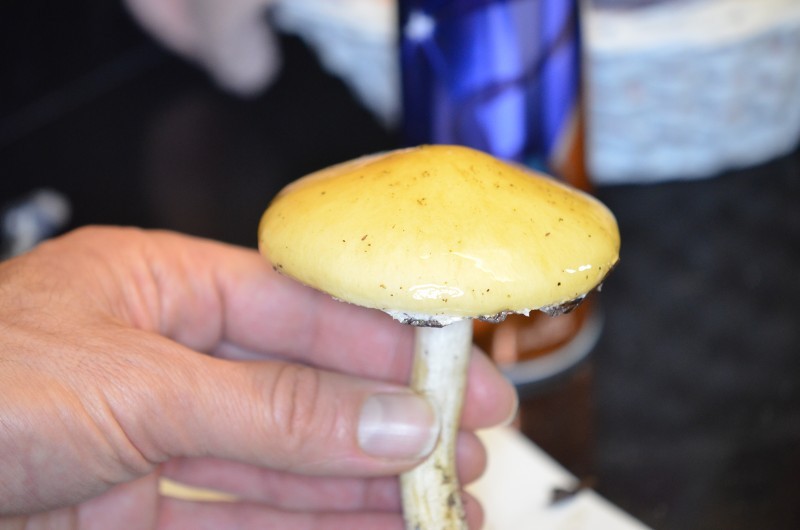 Hi All!
The 1st pic shows the veil fragments best but my camera was on the wrong setting-
mushroom cap is not white.
This is a very elegant mushroom buff-
pale yellowish with soft white veil fragments on edges.
Cap sticky, convex when younger, flat for the older.
Gills on the younger are lighter in color but gray in the older.
Stalk is long and also covered with veil fragments.
No ring, no volva.
Gills are attached and a few of them notched.
Spore print very dark brown.
Found next to path solitary near Doug Fir's on Chehalem Mtn.

Sava: Stropharia ambigua is edible, but apparently not great. I haven't tried it.
http://www.mykoweb.com/CAF/species/Stropharia_ambigua.html
are you using the macro setting on your camera?

Judy: Sava is right about i.d. This mushroom is the most common thing found this time of year,
and sometimes all winter. Don't bother eating it.
Not everything that is "edible" is very good.
We had some taste-testing a number of years ago in the Seattle (PSMS)
mushroom society of a lot of "edible" mushrooms,
and this tasted like old dead leaves – best left to the slugs!
No one seems to know if it is edible.

Katie: ThanksJudy, I heard it tasted like old dried leaves.
I was not going to eat it.
I will only eat what is identified as a good or choice edible.





Click on a thumbnail below to enlarge the image