Suillus ponderosus
Posted by Katie 11/05/12 - - - - - -Scroll Down to see the Discussion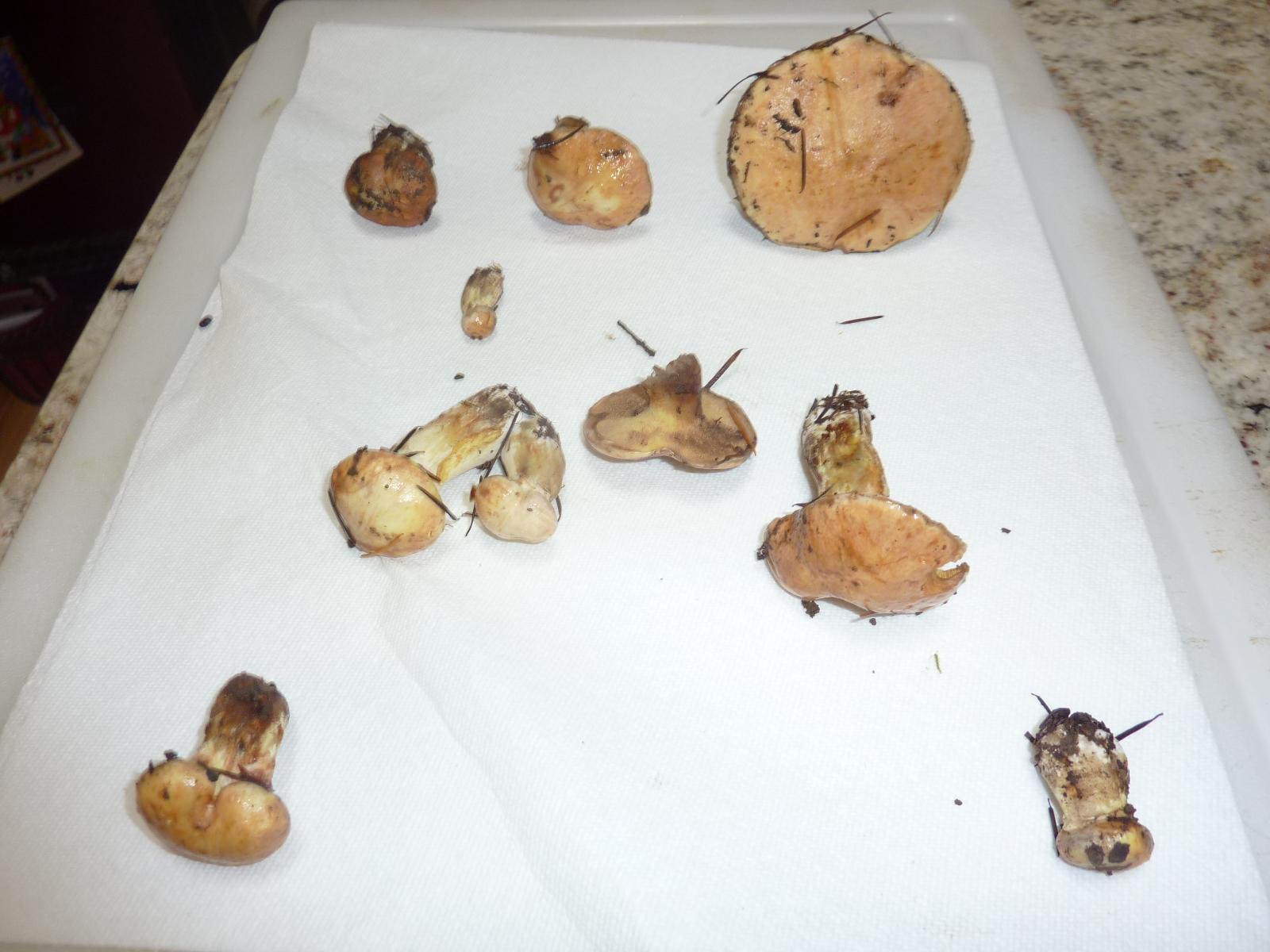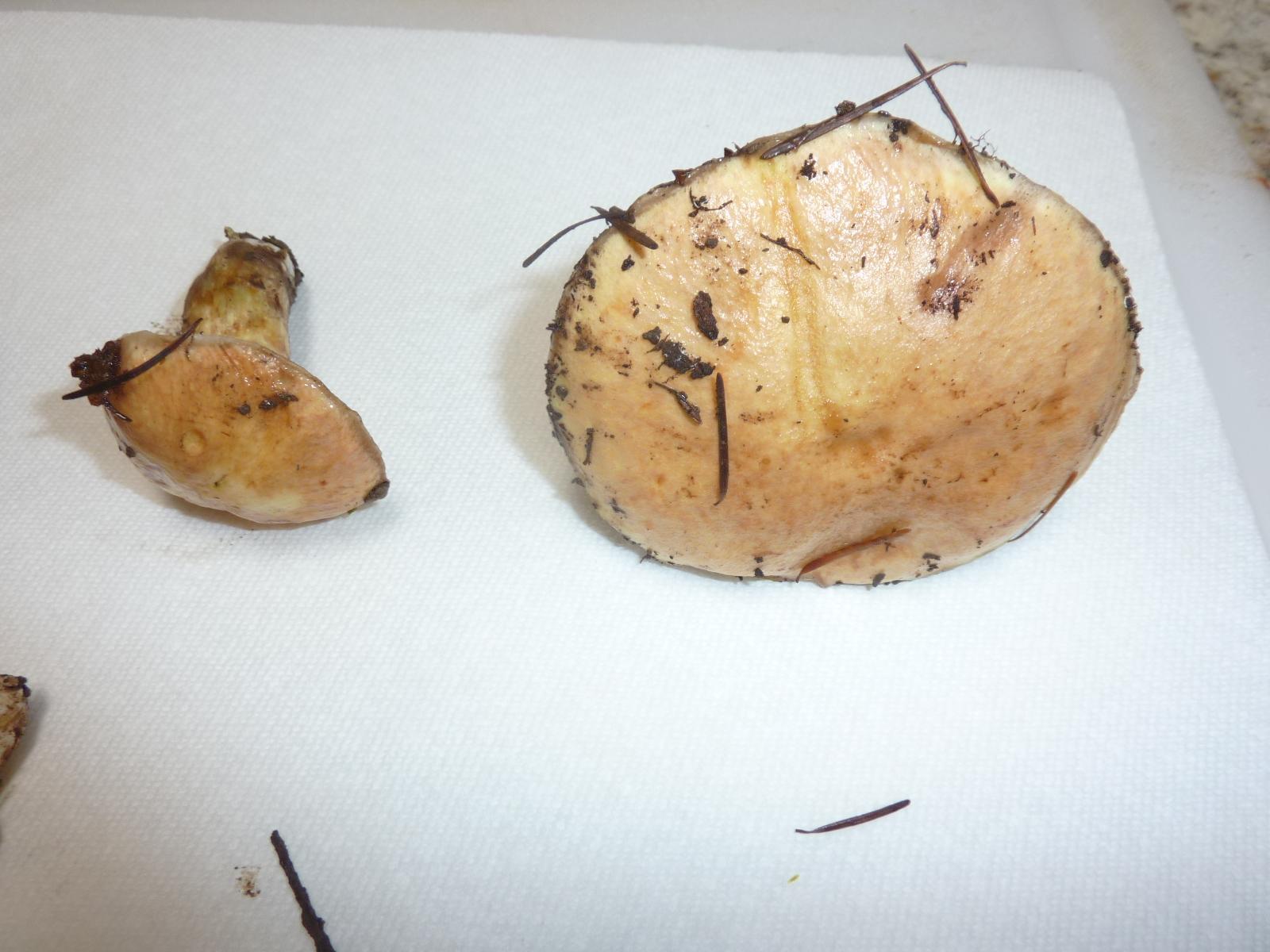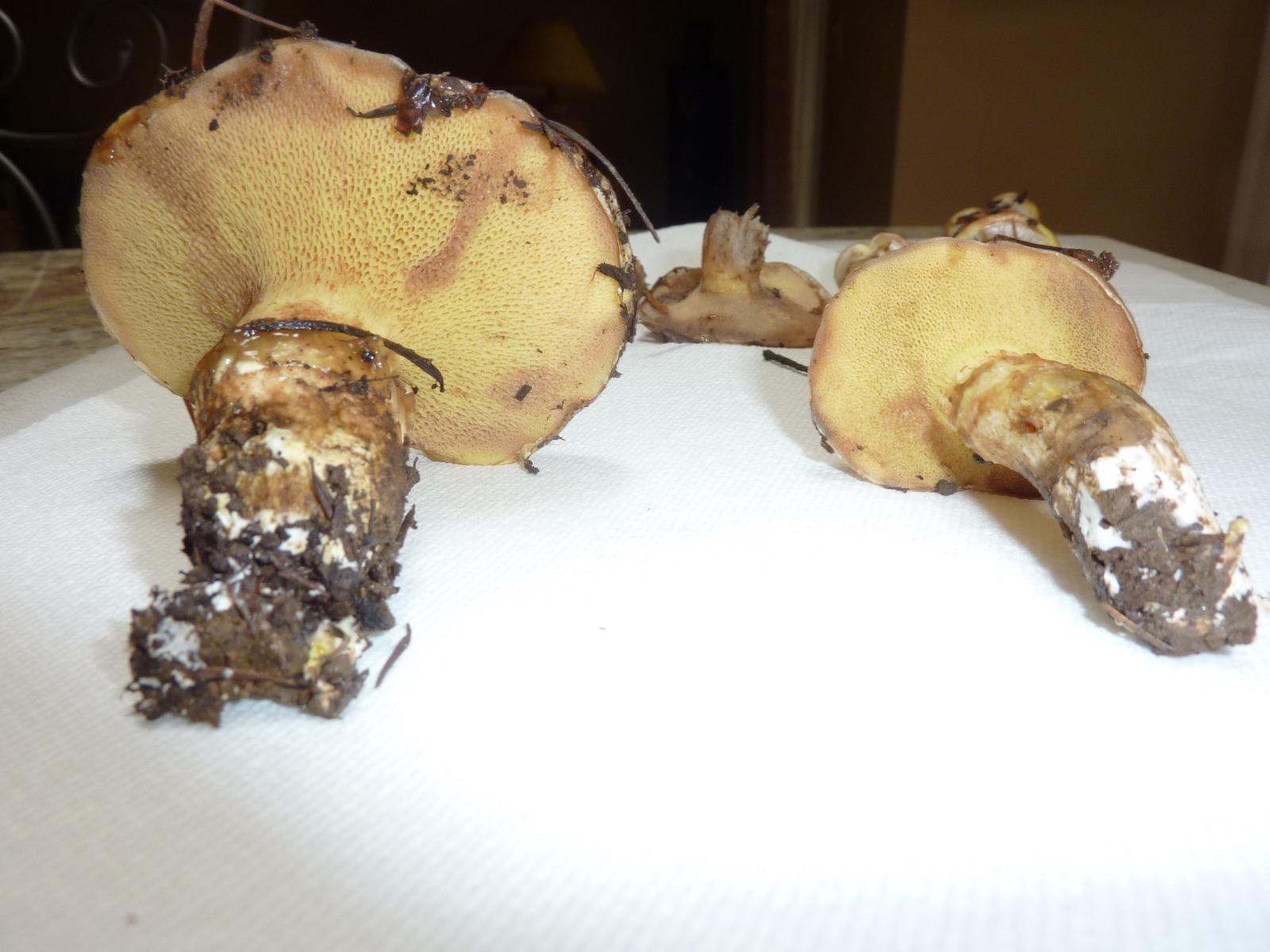 Katie: I am excited that mushrooms are finally growing on my property.
These look most like a Fat Jack to me but I found them in moss under
my old big leaf maples.
There are Doug Firs in the area too.
The caps are very slippery when wet and sticky when dry.
Most of them have stalks that are centered but about 1 of 10 have
stalks that come off the edge of the cap.
Please check them out and help identify if you can

Dick B: The glutinous annulus in the third pic would suggest it might be S. ponderosus.
If you have an intact partial veil on one of the fruiting bodies
check to see if there is some yellowish or orangish coloration.
If so it is probably S. ponderosus.
They are the same for all practical purposes except for the partial veil.

Katie: Yes, there is yellow coloration on the stalk.