ramariopsis
Posted by L-J R 10/22/12 - - - - - - -Scroll Down to See the Discussion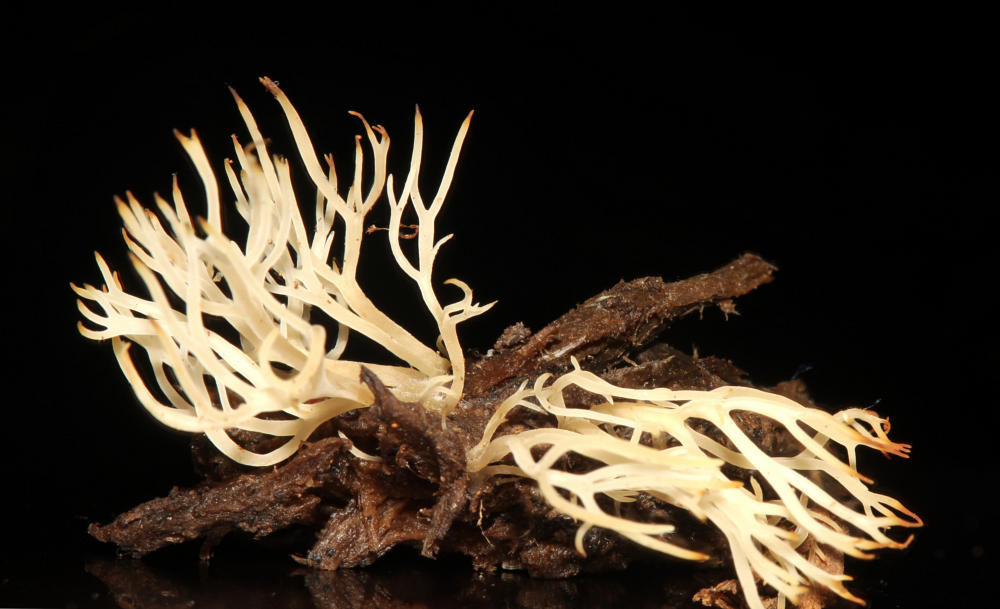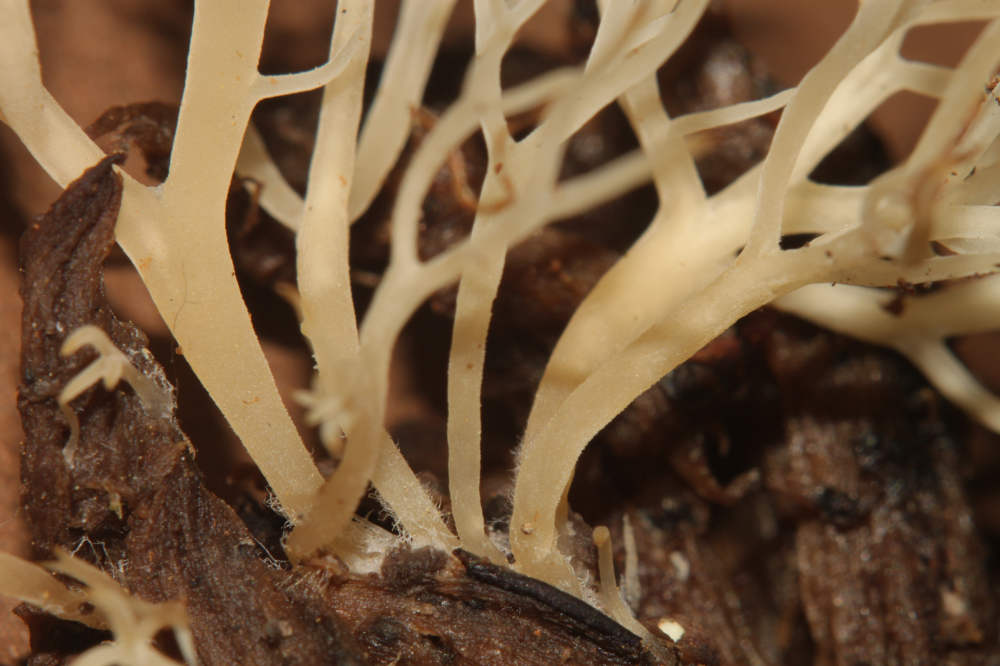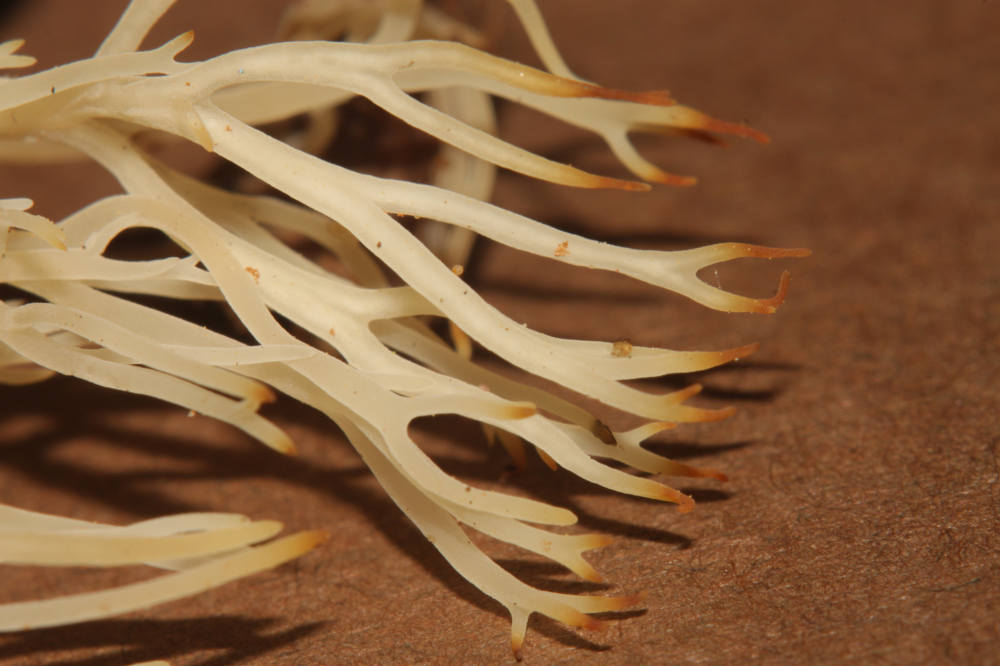 L&J N Sally Tucker found a cute Ramariopsis (new species?)
that most of you probably didn't get to see.
She's rightly very proud of her find.
Attached are three pictures taken at the show.
The length of the longer branches are about 2 centimeters.

Kim: Thank you for sharing! This is a very pretty Ramariopsis.
Can someone go over with us how it is markedly different
than existing ones?
I, personally, would find that very informative.

Sava: Gorgeous

Richard T: Beautifully shot.