Agrocybe praecox
Posted 5/4/12 by Elmer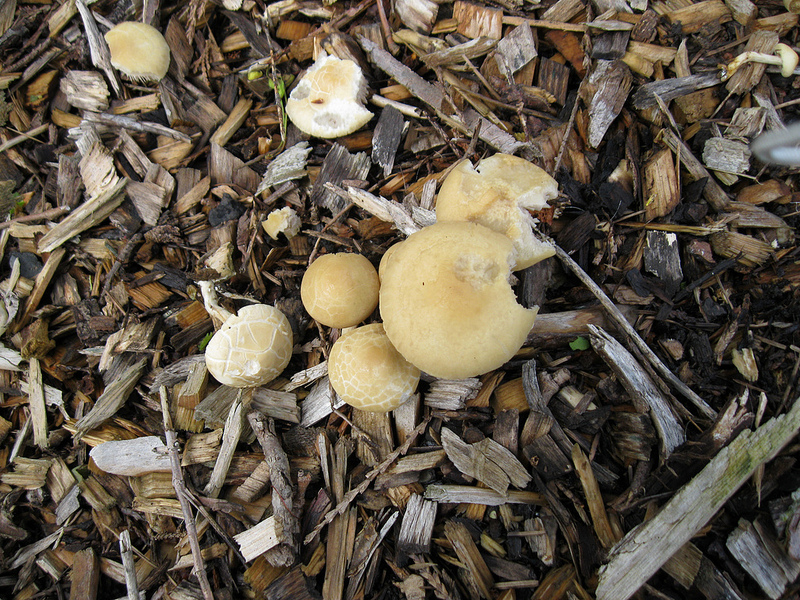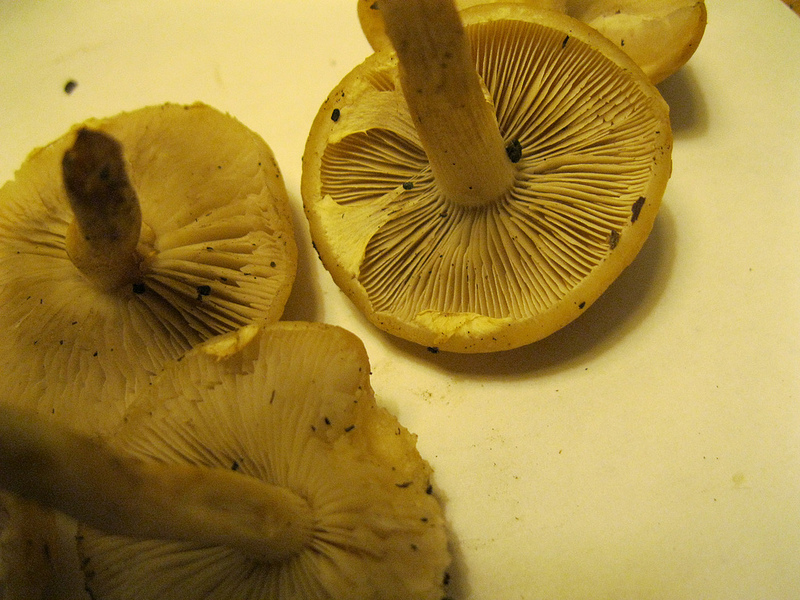 Elmer: This was found where wood chips had been spread.
I tasted it (did not eat it) it was not bitter.
The spore print was dark brown.
(spore print shown below)

Don: This looks to me to be an agrocybe, probably praecox.
They are coming up by the bucket load in my wood chips now.

Sava: I'd say A. praecox too. Elmer, check the smell; is it farinaceous?
< The Agrocybe is growing right now in amazing quantities in my neighborhood too.
I picked four large but young ones and fried them last night. I found them good!

Dick B: In regards to the gill attachment
you might find it easier to see if you cut down through the middle of the stem
rather than off to one side. On some mushrooms, especially the small fragile ones,
the gills can break away but they usually will leave a small remnant on the stem.

Richard T: Looks like Agocybe praecox, a fairly common site on wood chips.



Click on a thumbnail below to enlarge the image