Mushroom of the Month
May 2015
---- Scroll Down to See the Presentation
Many of the photos on this page are courtesy of Dick Bishop
others are from WWW.velutipes.com used with permission
Still others are from Flicker.com used under a a Creative Commons license.
This page is provided under a standard Creative Commons License.









Cook Morels well before eating
Do not eat raw Morels







---
Now lets talk about Verpas
Verpas are potentially Dangerous
Some people can eat them without ill effect,
However, many if not most people
become sick from eating Verpas
My recommendation: Do not eat Verpas




Click Here to see an excellent discussion
of the difference between Verpa and Morels

More pictures of Verpa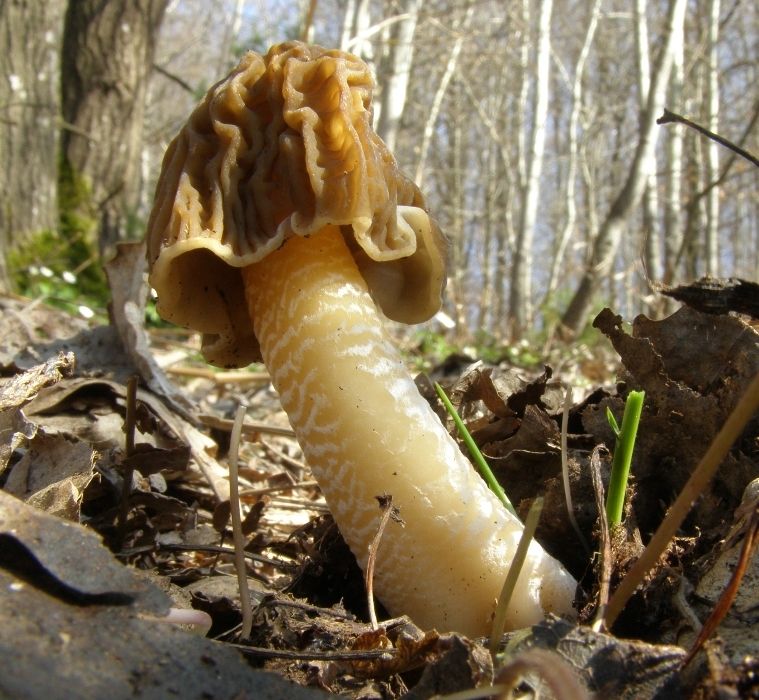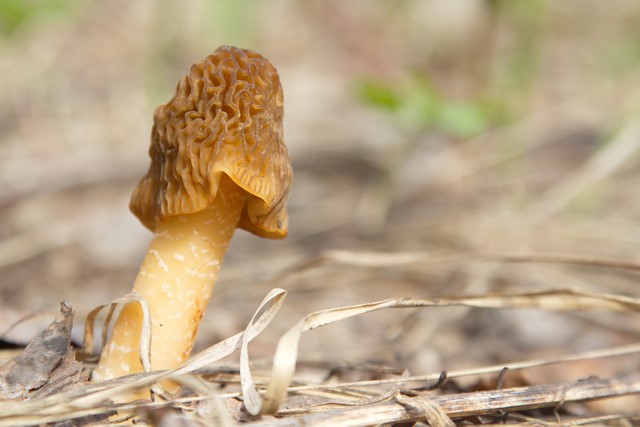 Enjoy some Delightful Morels, but be careful
Cook Morels before eating
Do not eat Verpas or Gyromitras
With any mushroom, eat
a small quantity first to see
if it has any effect on you

Note: the fact that you ate it once without ill effect
is no guarantee that it will not have an ill effect if eaten again


Again, a key to ID morels,
the cap is attached at the base of the stipe.
The stipe is hollow
The cap is often longer than the stipe
see below

Do offer some comments: Message will go to Elmer
Type your message in the box below and include your name
Click on a thumbnail to enlarge
1.

2.

3.

4.

5.

6.

7.

8.

9.